NUT8SIM-WF
- number of antennas, number of mutually uncorrelated jammers – up to 8;
- current GNSS signals supported by Amungo-cloud – GPS L1;
- GNSS signals in progress – GLONASS, Beidou, Galileo;
- flexible settings for antenna array geometry, receiver moving scenario and jammers powers and locations;
- any SDR board with raw samples playback feature for two or four channels CRPA;
- eight channels playback supported by HTG-ZRF8 board and playback software kit.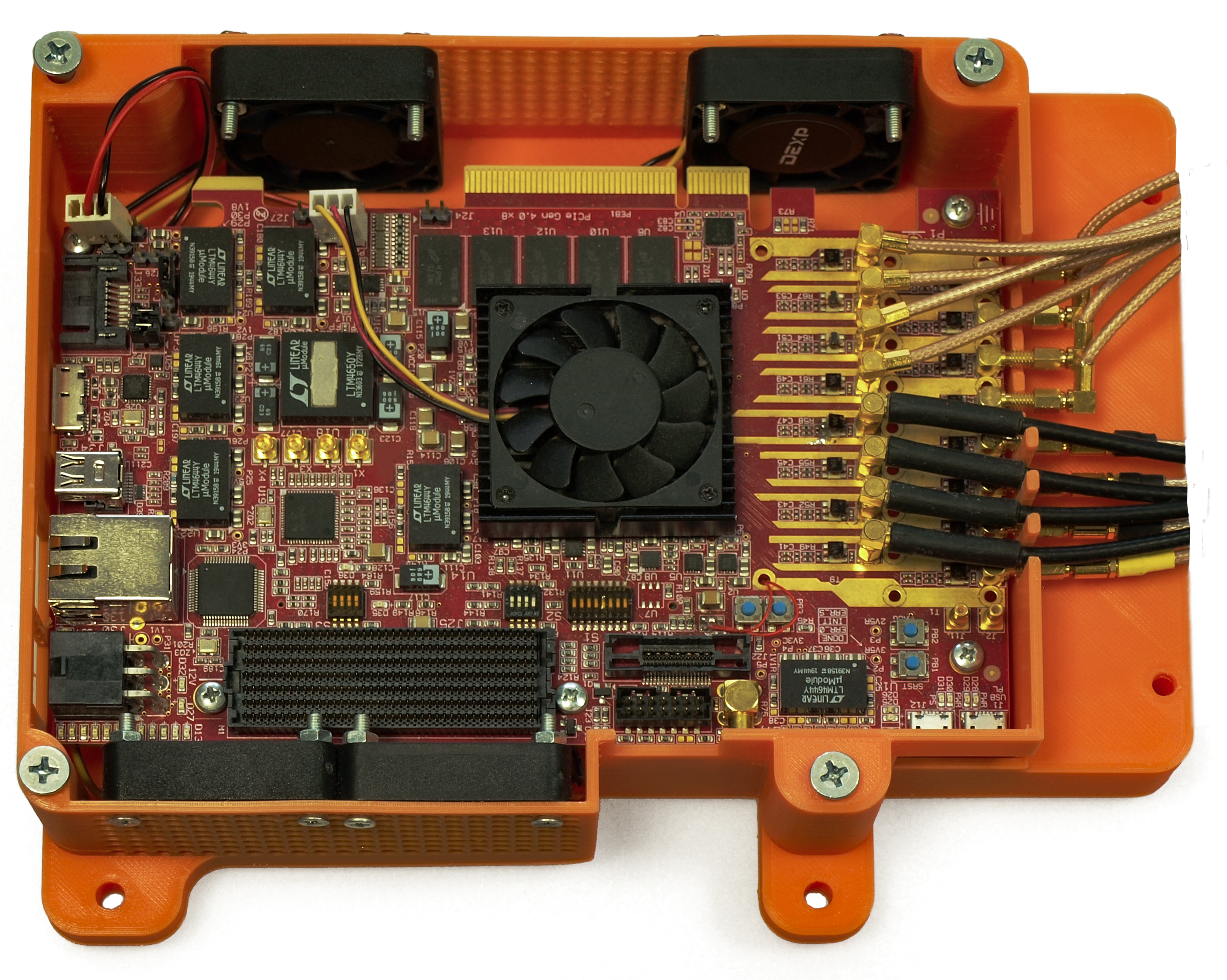 The NUT8SIM-WF is a set of software and cloud service for GNSS CRPA testing in wavefront mode. The Amungo-cloud service provides samples streams in complex signals and jammers scenarios.

The NUT8SIM-WF provides customer with low-cost and fast way to evaluate GNSS Anti-Jamming applications. Simply connect your SDR to your CRPA receiver electronics and test it all.
All the GNSS receiving and jammer transmitting parameters are setting online by JSON form. Then samples streams are downloaded from the cloud as files after remote calculations. These files could be used for simulations or played by any SDR board.