NUT8AD4L1-AJ-GPS
- main board size – 130x130x20 mm;
- main board power requirements – 12V/2A;
- number of antennas – 4;
- antenna band – L1;
- jammer-to-signal ratio (J/S) – up to 90 dB;
- number of jammers – up to 3;
- processed GNSS signals – GPS L1 C/A;
- GNSS signals in development – GLONASS L1, GALILEO E1, BEIDOU B1.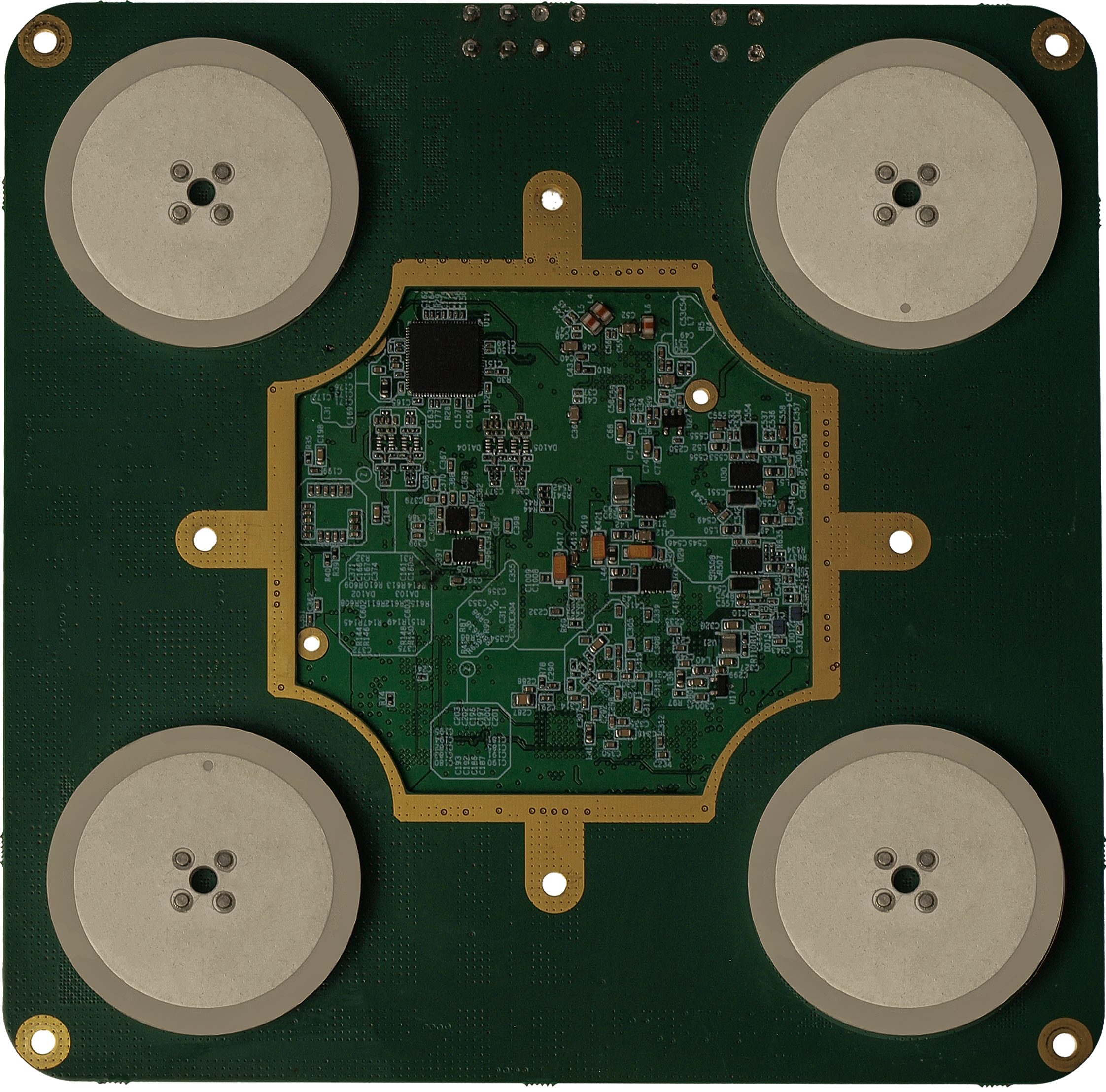 The NUT8AD4L1 is an anti-jamming receiver designed for SWAP-constrained applications. It is antenna-integrated providing better reliability and lower inter-channel crosstalk.
How doest it work?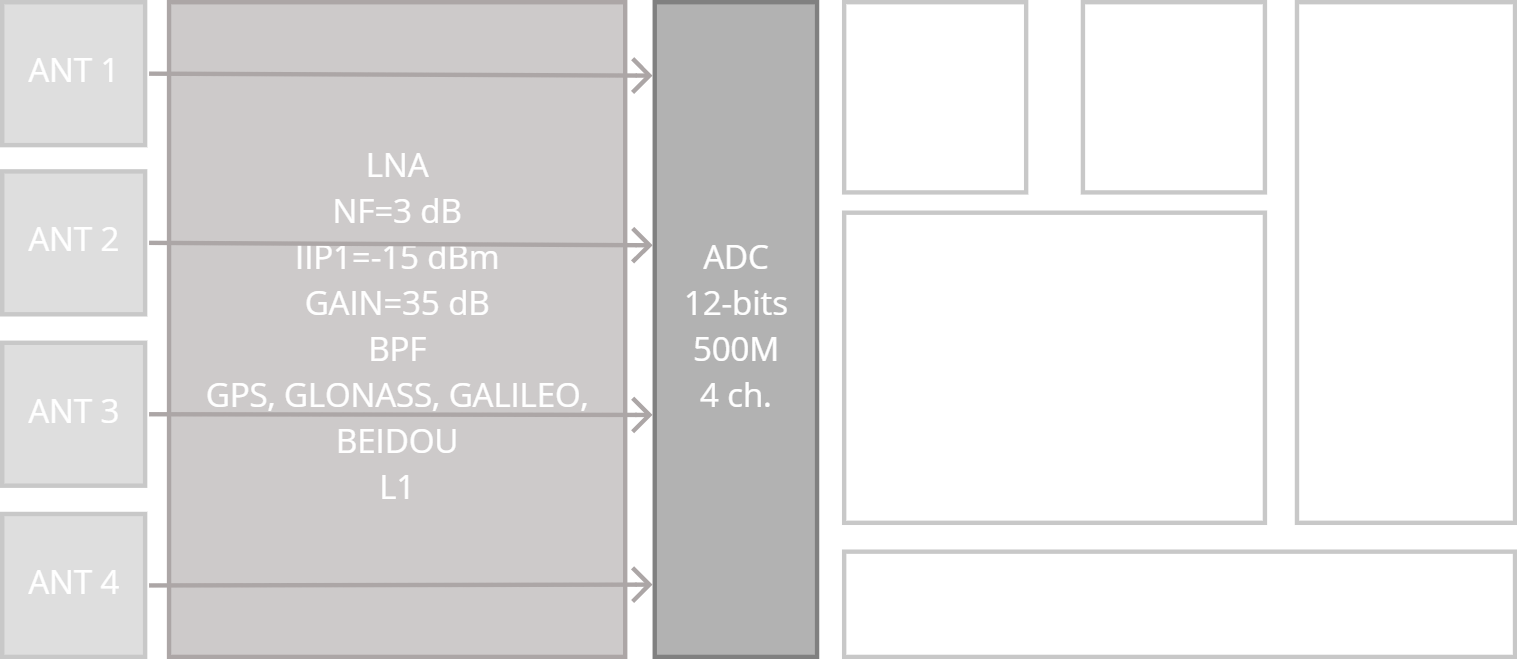 The RF-signals from four righthand-polarized antennas feed one 12-bit 500 MSPS ADC through high gain linear LNA and band-pass RF-filter chains. An FPGA (PL – programmable logic) part of Zynq UltraScale+ System-on-crystal (SoC) receives digital signals, removes jammers and sends it to correlator array. The correlator array is controlled by software running in ARM subsystem of SoC. The pseudorange outputs of correlators are then processed by software receiver to calculate the position solution.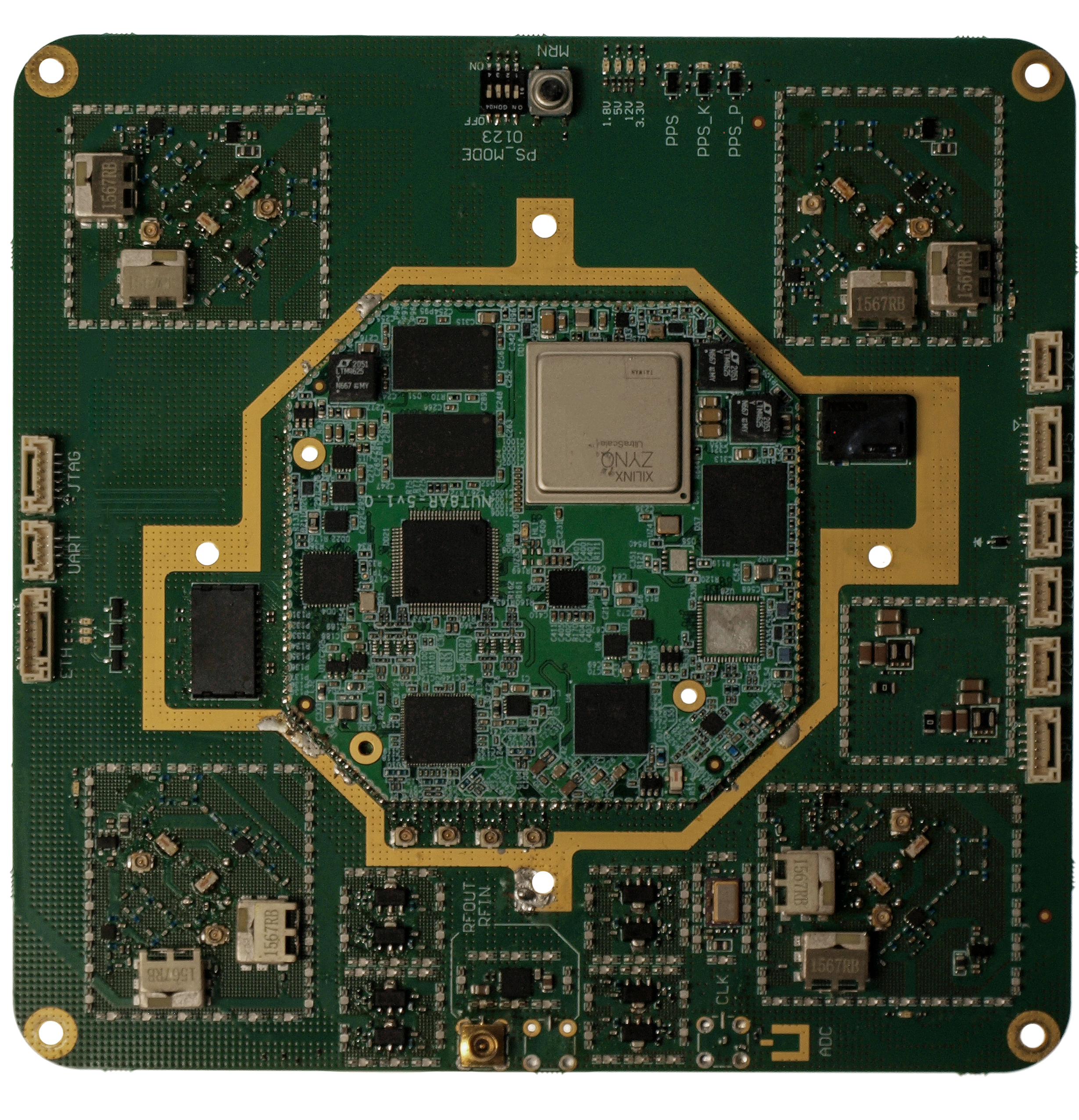 You can get a datasheet with more information by filling this contact form.